"Obviously some people come here to get in shape, and truly leave safer than ever.  Other people come here to learn how to protect themselves and their families from violence and naturally leave in the best shape of their life!"
Are YOU ready?
"There really are no words for the changes I've seen in myself…
…In only a few weeks, I gained enough skills to be much safer, but more importantly, I was much more confident…"
-Amanda H.
Sign up to receive cool fitness & self-defense tips, info on training specials, and a free class opportunity in your email!

(We won't spam you, just send you cool stuff, we promise.  Opt out at anytime)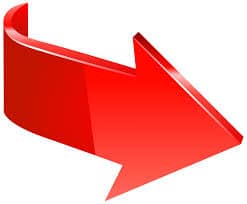 Great instructors, excellent self defense training that includes high intensity workouts and provides the opportunity to learn tactical and real ways to handle any situation. So glad I joined!
Tahverlee Dunlop
We have been attending classes for a month now on a regular basis. As complete beginners, we have been made to feel right at home from day one with friendly instructors and the other participants. I leave every class with new knowledge, better skills, and dripped wet with sweat…we find the classes that fit our schedule and just show up. There are plenty of classes to choose from.
I would recommend Colorado Krav Maga to anyone.
Don Breit
A place where the instructors care about your safety and the safety of those around you. You can learn how to quickly and effectively take care of yourself and those you love. Plus it's an amazing workout and you meet a lot of really nice people
Ian Bridge
One of Colorado Krav Maga's motto's is 'fear less.' That accurately describes how I feel after a year of consistent training with them.
Learning self-defense is one of the most successful steps I have taken towards knowing what I am capable of both mentally and physically. Colorado Krav Maga's classes have instilled me with self-confidence, strength, knowledge, effective self-defense techniques, and the refusal to be a victim.
Kelly Watts
Why is Everyone Raving about Krav Maga?
Krav Maga has fast become known as the most effective and practical self defense system in the world.  It's so easy to learn you'll be safer and better able to protect yourself and your loved ones in no time.  Law Enforcement and Elite Military units around the globe have adopted Krav Maga for their self-defense needs for one reason only…
Because it WORKS.
Because of our proprietary and unique training methods, every self-defense class also get's you closer to your fitness goals, and every fitness class further develops your self-defense skills.  Some people come to us the get into shape and leave safer, some come for self-defense and leave in the best shape of their lives.  It's the workout with benefits!  Every class is high energy FUN and our clients agree, the best stress relief program EVER!
We teach the most effective self-defense program in the world.  That's serious business.  And we didn't get to be #1 in Colorado by not watching out for you.  Believe it or not, Krav Maga is one of the SAFEST physical activities you can do.  With state of the art equipment and methods, as well as nothing but world-class Certified Instructors, you're be in good hands, and in good company.
Commitment to Your Goals

100%

Atmosphere; Welcoming and Friendly

100%

Focus on Safety

100%
Krav Maga is the official system of self defense employed by the Israeli Defense Forces, Israeli Anti-terrorist Units, and various branches of the Israeli Security Forces. It is also the preferred system for U.S. Military and Law Enforcement personnel.
Krav Maga emerged in an environment where extreme violence was common. It has had ample opportunity to be tested and improved under real life conditions, proving itself to be an ideal and realistic means of defending oneself in the face of life threatening danger. No defense tactics program in the world is more battle tested than Krav Maga.
KRAV MAGA IS NOT JUST ANOTHER TRADITIONAL MARTIAL ART!!
Krav Maga is not a traditional martial art. No katas. No rituals. No nonsense. Based on simple principles and instinctive movements, this reality-based system is designed to teach real self defense in the shortest possible time. Learn to defend against common chokes, grabs, and bearhugs, as well as weapons such as guns, knives, and sticks. Just as important, we teach people to function during the stress and shock of a sudden, violent encounter. Tested on the battlefield and in the streets, Krav Maga's practical approach to self defense will make you safer and more secure.