Simply the MOST fun you can have melting away fat!
Get-Fit-Done has gotten me to the BEST SHAPE OF MY LIFE
REAL self-defense skills in a Fitness class…WHAT A CONCEPT!
Sign up to receive cool fitness & self-defense tips, info on training specials, and a free class opportunity in your email!

(We won't spam you, just send you cool stuff, we promise.  Opt out at anytime)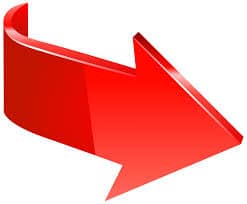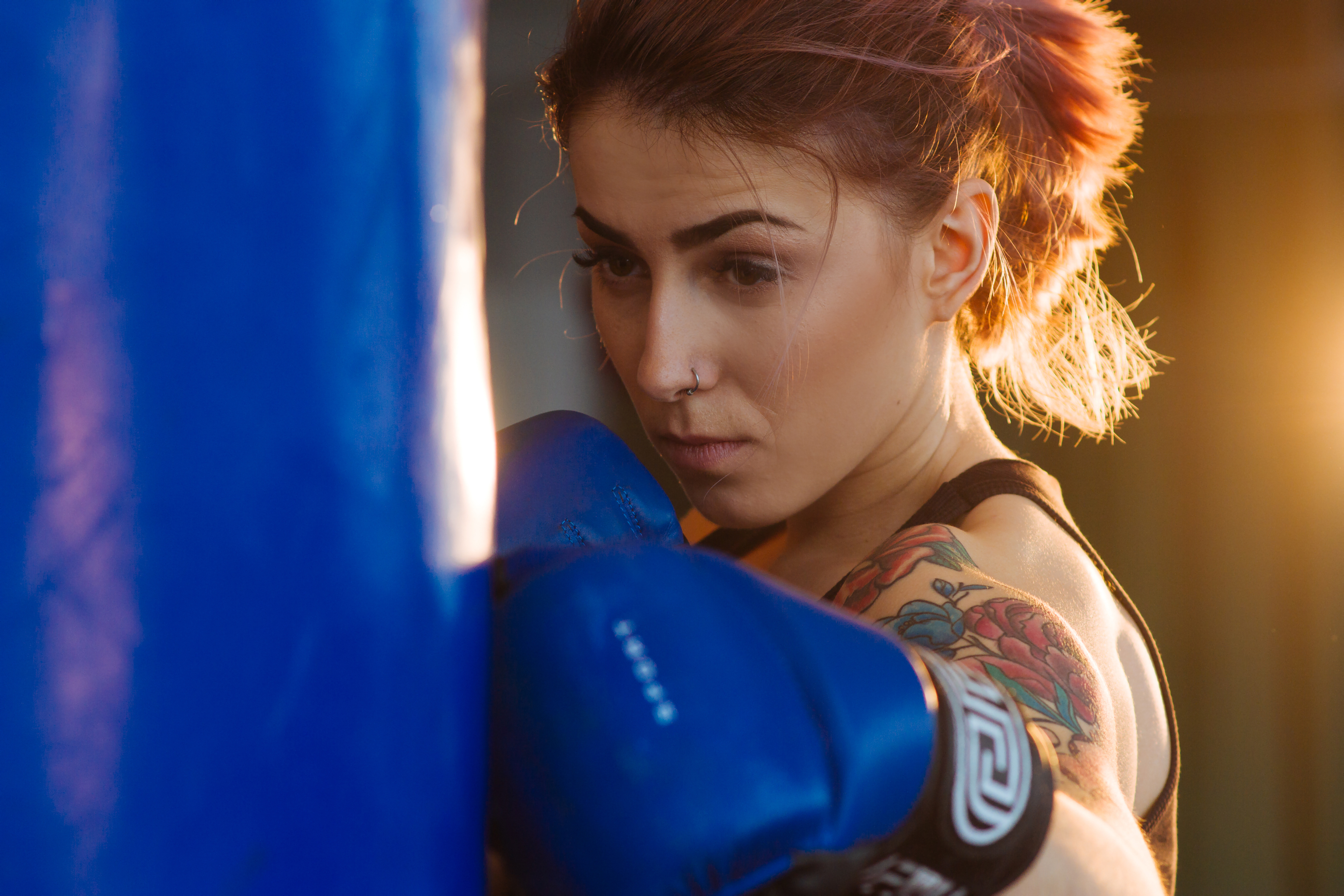 Get Fit Done Kickboxing Classes
Get Fit Done™ is the revolutionary kickboxing fitness program that combines the best cross training exercises with fitness kickboxing. Get Fit Done's™ unique workout sculpts the muscles of the arms, legs, butt, and abs! Muscle and Fitness Magazine rates fitness kickboxing as the number one fat burner, with over 1,200 calories burned during a one hour class!
With Get Fit Done™ you will be burning fat and developing total body toning by punching and kicking real heavy bags. Get Fit Done™ is unlike any other kickboxing fitness workout because it combines the best of fitness kickboxing with cross training workouts with equipment like resistance bands, kettle bells, light weights, ropes, stability balls and MORE! This combination of training ensures a workout that will build a lean beautiful body, create a super strong core, and increase your functional strength!
Get Fit Done™ gives you the best of CROSS TRAINING and KICKBOXING, and it does it all in a 30-60 minute daily workout!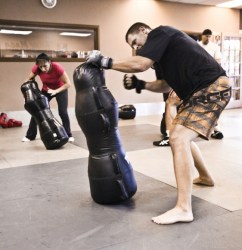 Cage Fitness Class
Get Fit Done Cage class is a fast paced, high energy workout designed to tone, build, sculpt, and strengthen your body to be all it can be. GFD Cage classes are one of the most popular classes here…built on Five 5-minute rounds with 1-minute of rest in between, it's a 30 minute kicker!  Utilizing REAL self-defense strikes in this class, you'll be blasting away fat and calories while working on REAL skills! GFD Cage requires a special bag for the class, but don't worry, we supply them as long as you get here in time!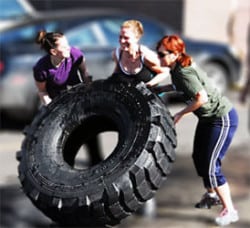 Get Fit Done HIIT and Cross Training
Our Fitness Director, Shannon Lukeman-Hiromasa, developed the popular CrossKick program for Premier Martial Arts International used by scores of martial arts schools across the globe.  Her latest creation, Get Fit Done, has modernized and updated all of it, and coincidentally corresponds to the release and #1 Best Selling book on Amazon, Get Fit Done!  The modernized GFD program forms the foundation of how we use the Cross Training classes to help all of our clients meet their goals quickly, safely and to be sure that our fitness training is perfectly aligned with our self defense training methodology.
The result of that is a program that delivers fitness that is specifically geared to maximize your training in Krav Maga. Utilizing all the latest in fitness equipment and tools, our programs eliminate the need for a traditional "gym".
The program is designed for universal scale-ability making it the perfect application for any committed individual regardless of experience, age, or fitness level.  Combine these classes with GFD Kickboxing and Cage and let your total body fighting machine superhero come out!